Maple Creek Landfill
Hours of Operation
Monday:

9:00 am - 12:00 noon
1:00 pm - 4:00 pm
Gate closes at 3:45 pm
Closed Noon - 1:00 pm

Tuesday - Friday

8:00 am - 5:00 pm
Gate closes at 4:45 pm

Saturday

9:00 am - 12:00 noon
1:00 pm - 4:00 pm
Gate closes at 3:45 pm
Closed Noon - 1:00 pm

Sunday & Holidays
Closed
Accepted & Non-Accepted Waste - October 2017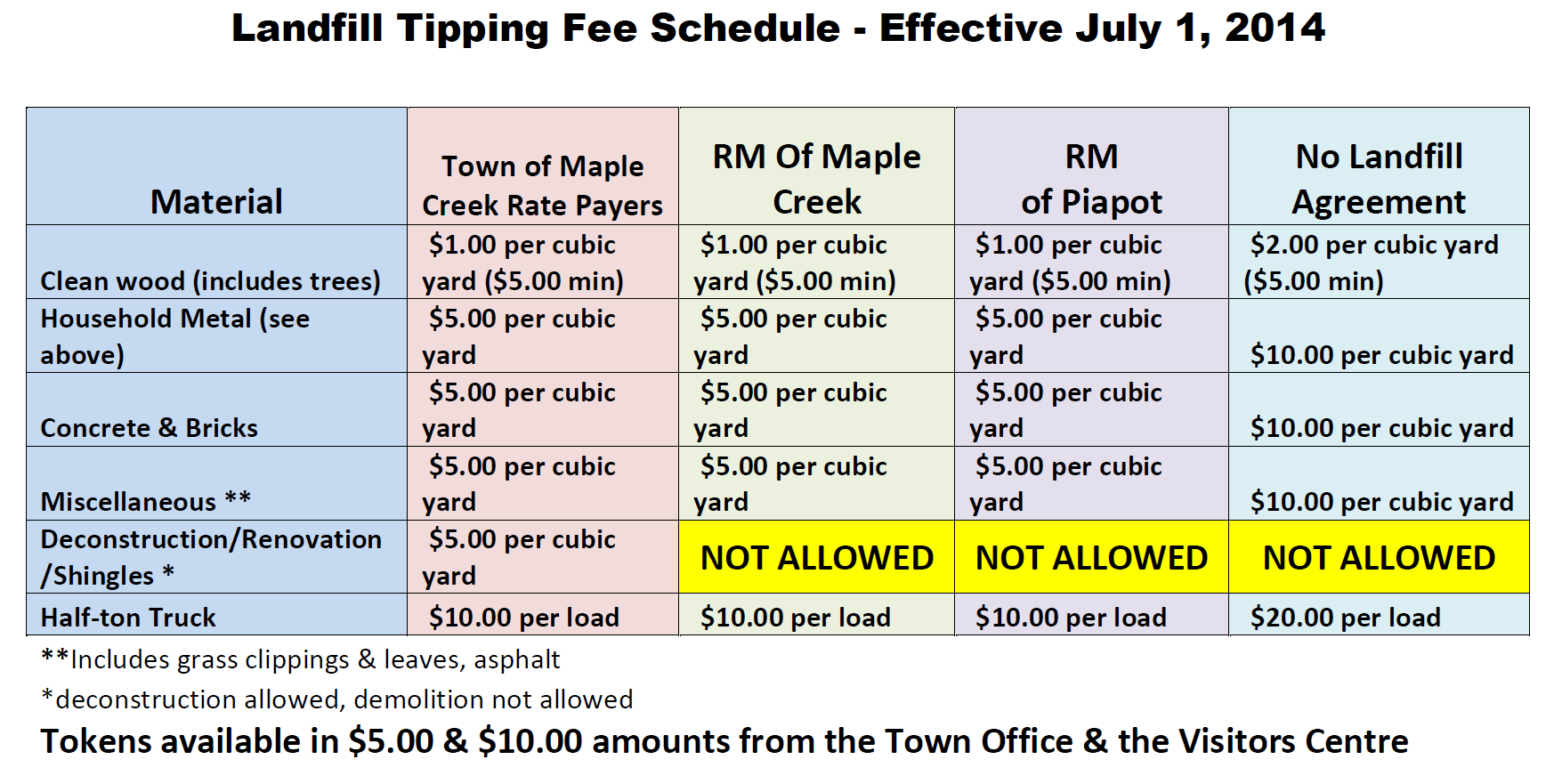 Recycling
Tender Awarded
The Tender for Single-Stream Recycling has been awarded to Triways Disposal Services Ltd.

We are working with Triways to resume single-stream recycling as soon as possible. A date for delivery of new recycle bins for residences is yet to be determined.

We will keep you, our residents, informed as we learn more.
Single-Stream Recycling: Temporary Changes
Effective Friday, January 8, 2021 and until further notice, it will be the responsibility of each household to transport their recycling to the closest bin. There are 9, 6-yard bins distributed throughout town, provided to us by Triways. Please see the map below for bin locations.
Triways will monitor the bins to determine how fast they fill and how often they will need to come and collect as a result. At minimum, the bins will be emptied every two weeks, or more if needed.
The $20.00 recycle fee will still be applicable during this time due to the fact recycling is a service.
For updates and latest news regarding the temporary changes in single-stream recycling, visit www.maplecreek.ca/news or check our Facebook page, https://www.facebook.com/townofmaplecreek.
For further information or any questions regarding recycling, please call the Town Office at (306) 662-2244.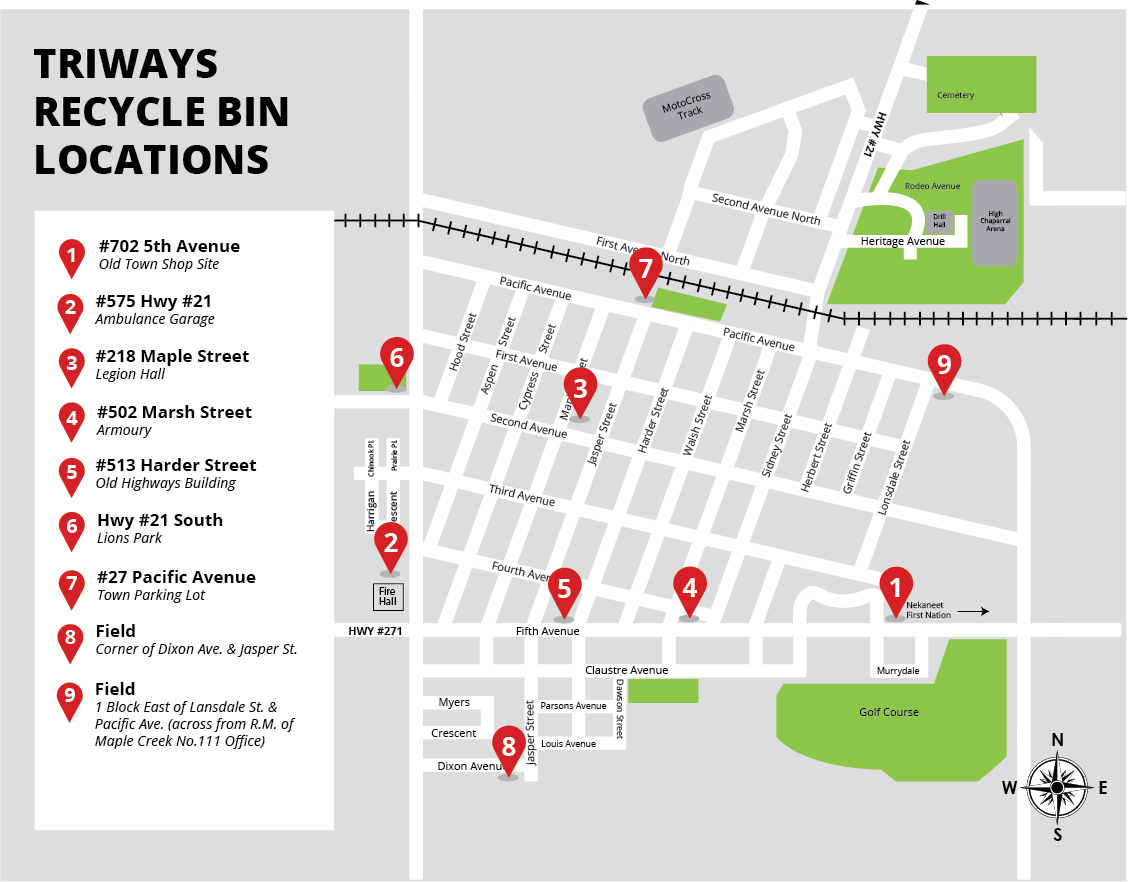 Click here to download and print the Bin Locations Map.