Taste of Maple Creek
This Annual event is a day for local restaurants to showcase their food and for guests to taste their culinary delights!
This year the Taste of Maple Creek is on August 17, 2019. The food festival will be held from 12pm – 2:30pm. Food tickets are $2 each with varying restaurants charging 1 – 2 tickets for each "taste." Come hungry and sample Maple Creek's culinary best!!
Purchase your advance tickets at www.visitcypresshills.ca.
For more information contact the Visitor Centre at 306-662-4005 or tourism@maplecreek.ca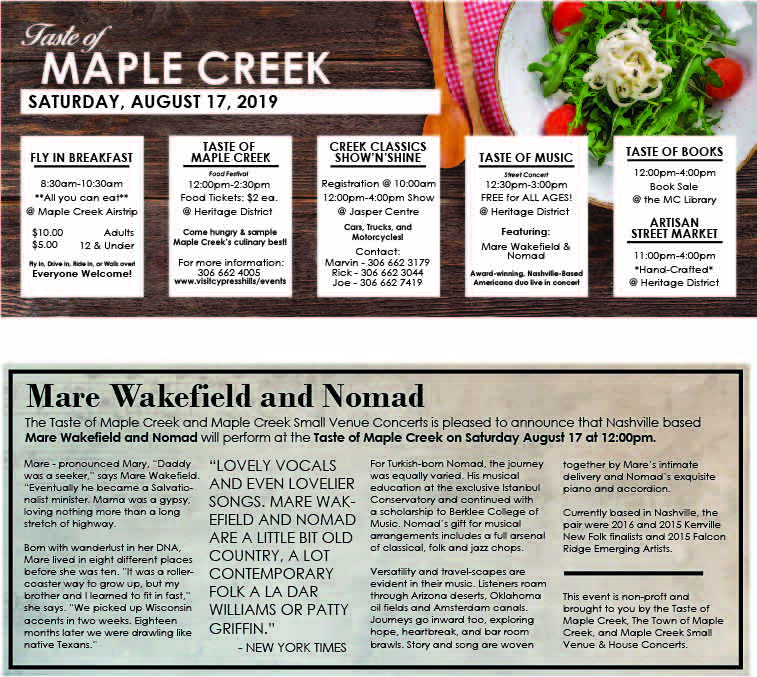 Check out footage from the 2nd Annual Taste of Maple Creek: