Advertising
EXPLORE Maple Creek Visitor Guide
In August 2021, Maple Creek was named by CNTraveler as one of 'Canada's Most Charming Small Towns for a Relaxing Getaway,' prompting the inspiration for this publication. In 2022, 3,500 guides were printed and distributed throughout Saskatchewan and into neighbouring provinces. The Town of Maple Creek is pleased to showcase the amazing businesses and organizations of Maple Creek again in the 2023 EXPLORE Maple Creek Guide.
Advertisements:
Please see the below Media Kit for ad sizing and cost to advertise your organization. You are guaranteed to be featured in the publication by booking ad space. Once again, design services are available through the Visitor Centre should you require assistance in creating your advertisement.
Content/Body Text:
If your organization was previously featured in the content/body text and you wish to change what was written, please contact me directly. However, the Town of Maple Creek does not guarantee that all organizations included in 2022's content/body text will be included again in 2023, as space is limited.
Deadline for Placement Confirmation: March 15, 2023
Artwork & Payment Deadline: March 31, 2023

CONTACT:
Savannah Mass, Communications & Tourism Manager
Ph: (306) 662-4005
E: tourism@maplecreek.ca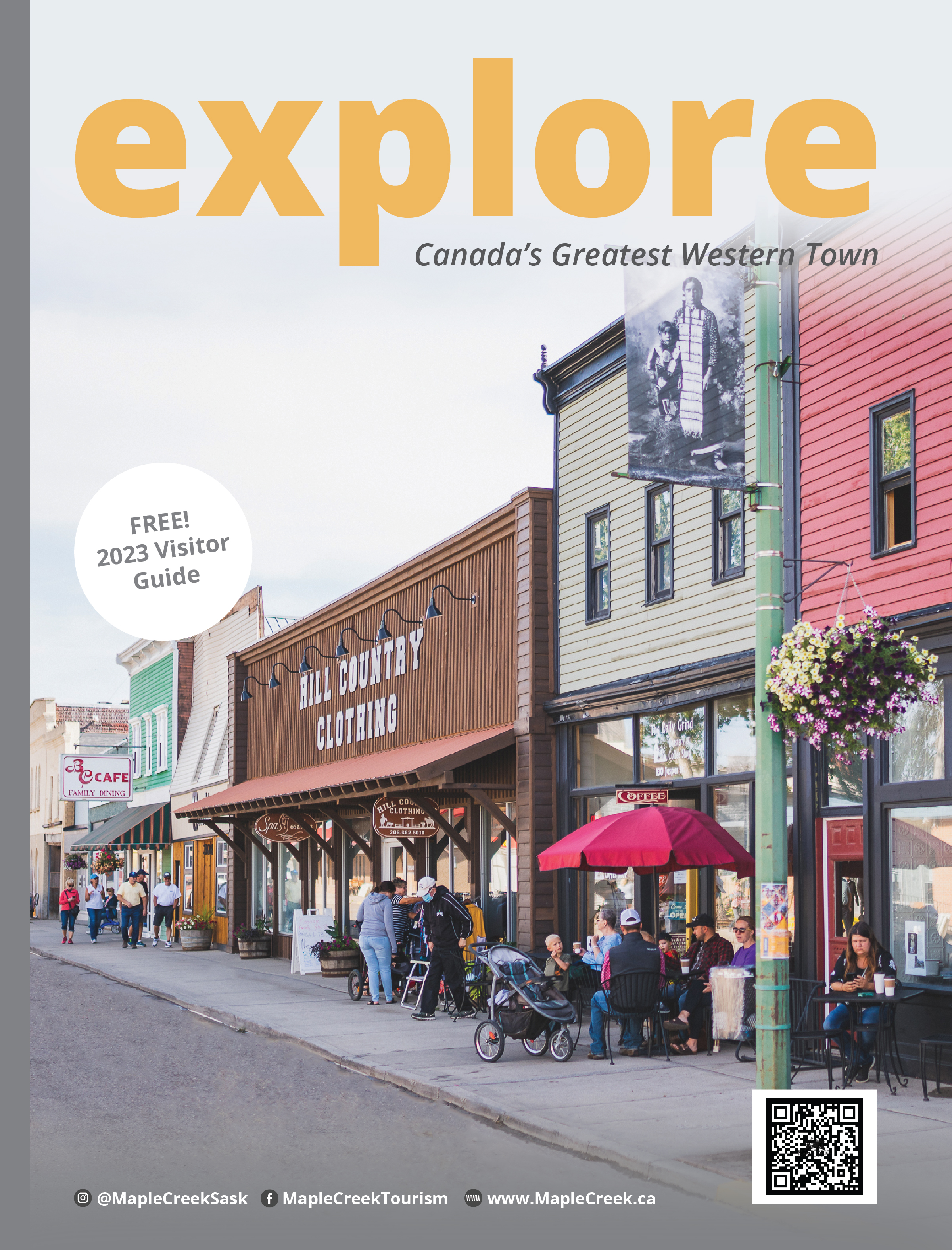 VRC Brochure & Promotion Application


Before completing the application process to have your business or attraction's brochures and/or promotion items featured at the Trans Canada Visitor Reception Centre for the 2022 season, please read through the document below:
Brochure Display Terms of Reference 2022
STEP ONE: Read "Brochure Display Terms of Reference"
STEP TWO: Fill out "Brochure & Promotion Expression of Interest"
STEP THREE: Email completed Expression of Interest to Savannah Mass via email:
tourism@maplecreek.ca
Click here to download 'Brochure & Promotion Expression of Interest.' FILLABLE Form.
Trans Canada Highway Sign Corridor
Applications are being received to fill vacancies in our sign corridor.
Current Vacancies:
Highway #1 East of the junction has two - 4' x 8' spots available, one - 8' x 12' spot available
Highway #21 South has one - 4' x 8' spot available
Sign Corridor Bylaw NO. 2020-MC-12
Completed applications can be dropped off at the Town Office, 205 Jasper Street, ATTN: Economic Development Office.